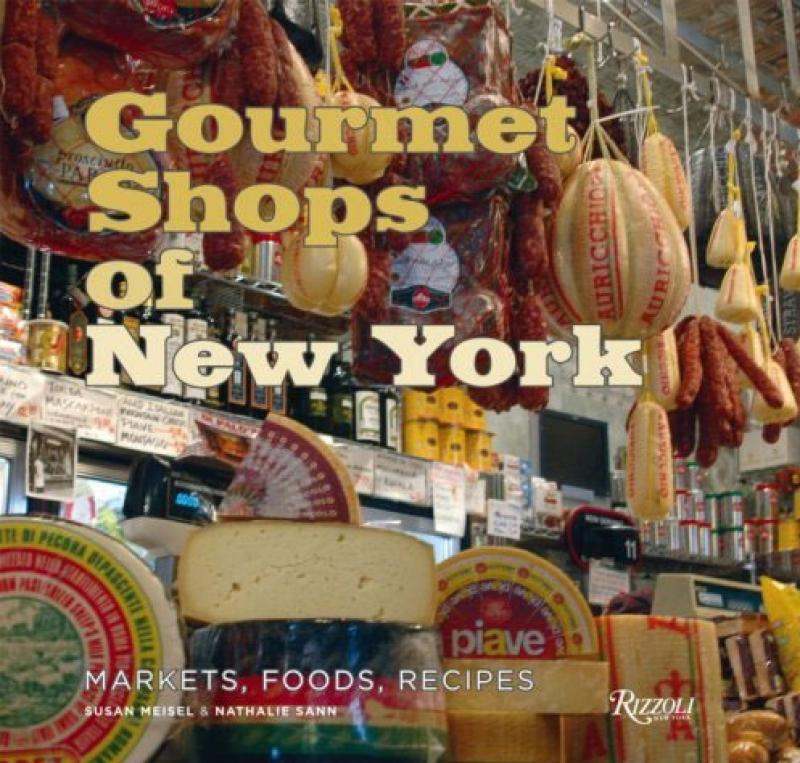 Gourmet Shops of New York


2007
Markets, Foods, Recipes (Hardcover) Rizzoli 2007 with 192 pages and over 400 photos by Susan P. Meisel at Amazon and Barnes and Noble.

New York is famously rich in diversity, a city where you can find cooks from every corner of the globe down each street. The city's gourmet shops dazzle all five senses and entice you to taste new delicacies. Gourmet Shops of New York captures this unique experience in gorgeous photos and authentic recipes. Here you will discover the most seductive culinary treasures to be found only in New York. One hundred of the best-loved and most-visited gourmet destinations, from neighborhood jewels to exotic superstores are explored in fascinating detail-from the sparkling cases of cheeses at Dean & Deluca to the overwhelming spice shelves at Kalustyans. Secrets and stories from behind the counters provide tips on using and preparing different special foods, making the book as useful as it is beautiful. Sixty one-of-a-kind recipes bring home the rewards of New York's unrivaled food culture. For discerning eaters everywhere, Gourmet Shops of New York inspires the imagination and makes a great gift or souvenir for anyone with a taste for the best.
1st Ed. Signed
$150.00
Orders may be placed on the Louis K. Meisel Gallery Website.
Terms & Conditions:
Shipping by UPS in USA, $10.00 (+ $5.00 for each additional book). Order by contacting the gallery by clicking ORDER, call 212-677-1340 or go to www.amazon.com/shops/lkm8. With all orders please include a VISA, MasterCard or American Express number with a valid expiration date. Include complete address and telephone number.

Visit our Amazon Store for more interesting publications.